Category: "Homepage"
Buy a tickets for your chance to win the opportunity to feature your cat in the 2020 Texas CARES Calendar. Click for more info on the Calendar Page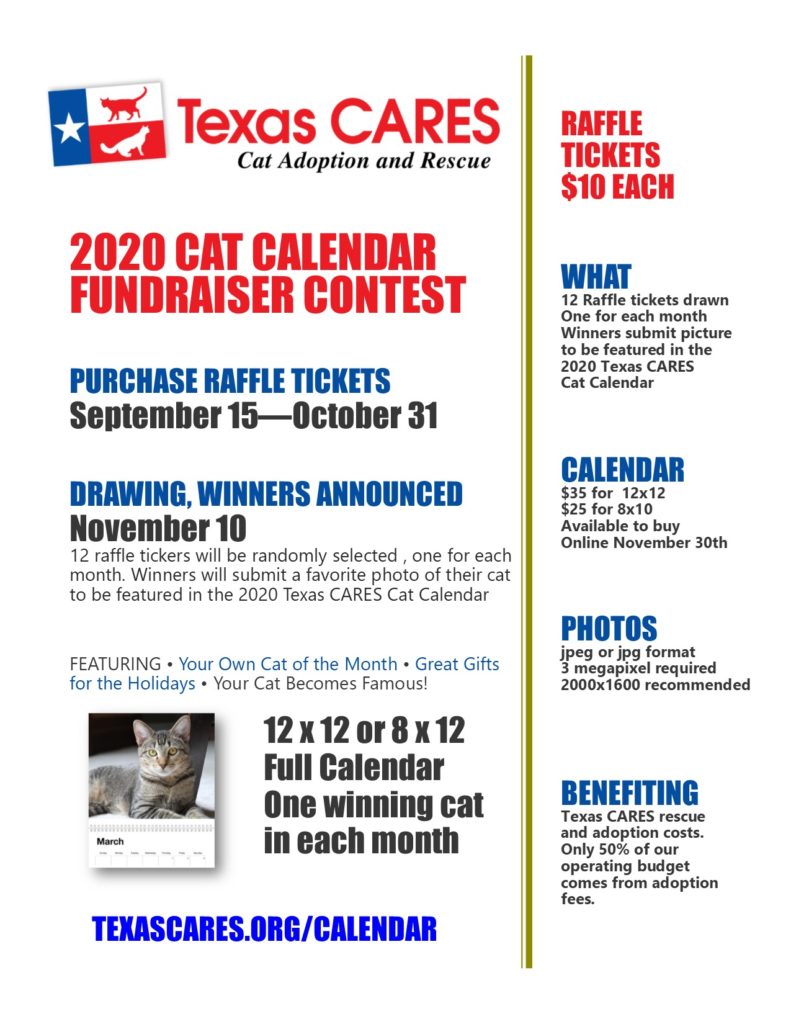 There are a lot of studies that show how air pollution affects us, humans. But what about our pets?
We know that people exposed to too much air pollution may have a greater risk of developing cardiovascular diseases or respiratory symptoms such as a persistent cough, wheezing, shortness of breath, tightness of chest, and chest pain. At the extreme end, too much air pollution can lead to premature death in at-risk groups such as the elderly, young children, and people with preexisting cardiovascular diseases. Do our pets face the same risks?
Scientists are just beginning to explore the negative effects of air pollution on pets, but most agree that when air quality is poor for humans, it is also poor for pets. Click here for more information.
John Reilly, who leads our Marketing team. was recently featured in the Plano Star Courier newspaper. The link to the article is in this post.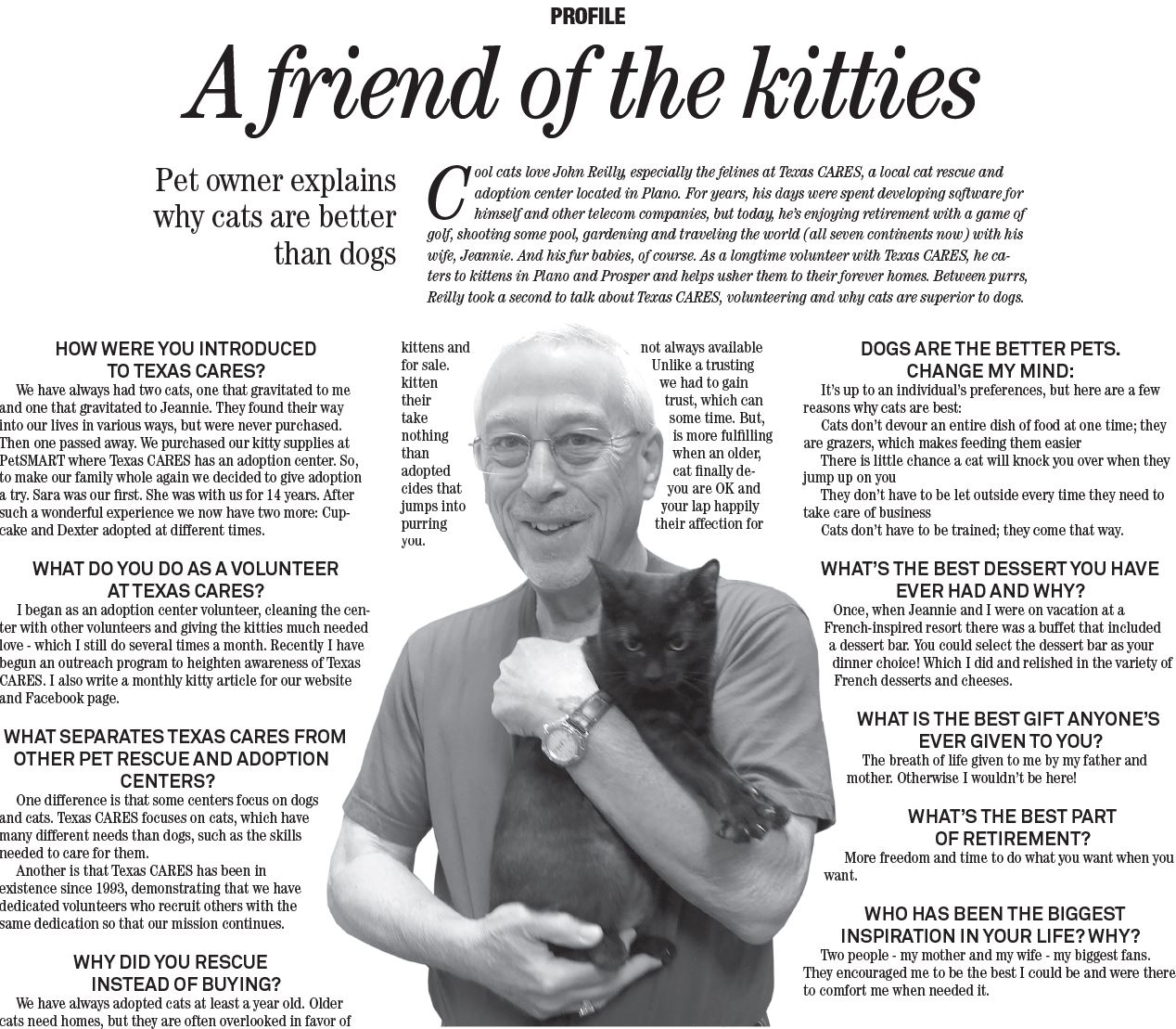 At Texas Cares (https://www.texascares.org/) our hearts are warmed each time one of our kitties is adopted. We use the term "kitties" for all our cats, even as they grow older. Most potential adopters that visit our adoption centers at local PetSmarts are interested in kittens. The sign we put outside each center even states when kittens are available.
Kittens are cute and cuddly. And, they are very trusting, since they don't have many memories. Older kitties are cute and cuddly in their own ways. My wife and I are the proud parents of two kitties that were older when we adopted them from Texas Cares. Unlike a trusting kitten we had to gain their trust, which can take some time. But, nothing is more fulfilling than when an older kitty finally decides that you are OK and jumps into your lap happily purring their affection for you.
When you are thinking about adopting a kitty and visit one of our adoption centers don't forget to consider one of our older kitties, who also need a loving home.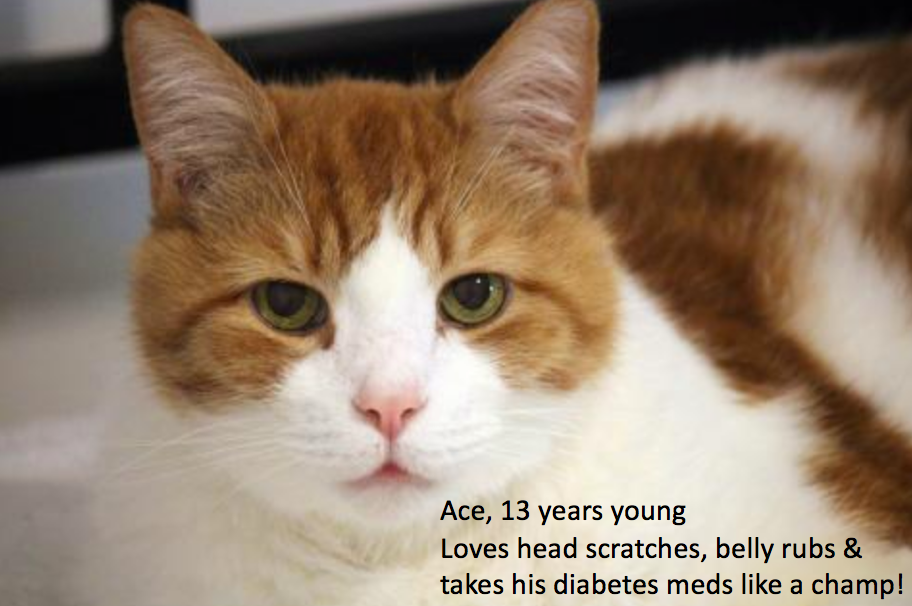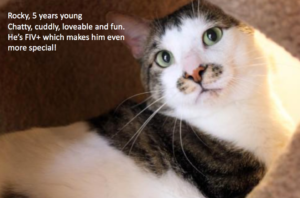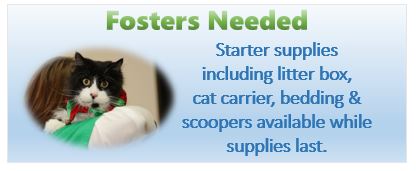 Texas CARES is Recruiting Fosters.
Starter supplies including litterbox, cat carrier, bedding &scoopers available while supplies last

.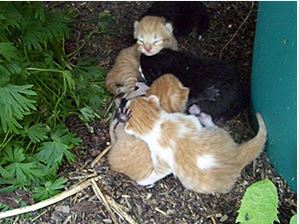 During high kitten season in the spring and summer, it's not unusual to discover a nest of unattended kittens or a single kitten seemingly abandoned by the mother. You want to help, right? Before jumping to the rescue, consider these reading this helpful article (click here)on what to do and NOT do.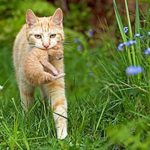 Join our new Facebook page. Learn more about activities at Texas CARES, meet new people, and help us find homes for our great group of cats and kittens

Are you wanting to help out but aren't ready to adopt yet? Visit our page on Petfinder.com then choose a kitty you'd like to sponsor and click the Sponsor Me icon on the Petfinder site. It's a great tax deduction and allows us to rescue and home more cats and kittens. If you have questions, please contact us at information@texascares.org This e-mail address is being protected from spambots. You need JavaScript enabled to view it for more information!!