Sat Dec 8 & Sun Dec 9 | PetSmart West Plano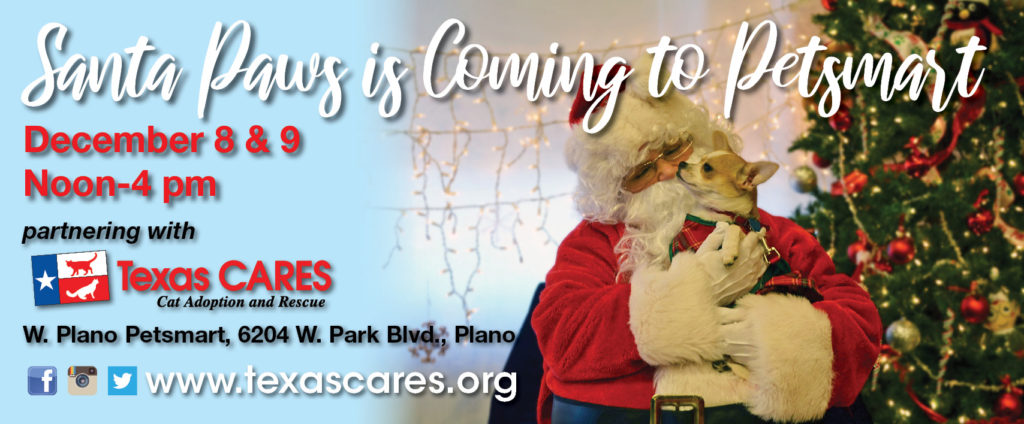 Santa Paws is making a list, and checking it twice, gonna find out whose fur babies have been naughty and nice, Santa Paws is coming to town.
If you want to see Santa sooner than ChristmasEve or Day you will find him soon at a local PetSmart where you can get a photograph of him with your furry friend(s).
Two kitties, Dexter and Cupcake, who we adoptedfrom Texas CARES, wait in anticipation on the big day to see what will be intheir stockings. The stocking's contents are gifts that keep giving to them andrepresent a thank you for sharing their lives and love with us. So, while youare getting a photo taken with Santa Paws at PetSmart or visiting any otherestablishment don't forget that you can surprise your fur babies with filledstockings and/or stocking stuffers.