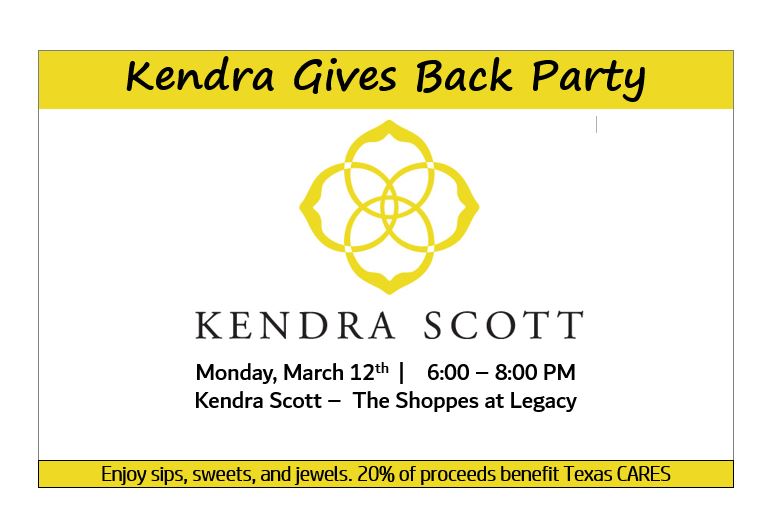 KENDRASCOTT.COM
Kendra Scott has built a fashion brand that put family first, pushed the boundaries of fashion and quality design, and above all stood behind the importance of giving back. The three core pillars of Family, Fashion, and Philanthropy give her company a firm foundation that has allowed them to grow into a successful fashion and lifestyle brand that stands apart from the rest. Philanthropy has become an integral part of the Kendra Scott company, and the relationships they have built with their customers and their communities as a result are invaluable. Kendra Scott will provide 20% of sales during the event to Texas CARES as well as sips and sweets, and WOW customer service to every attendee!
For those that can't make it in to the store to shop, but want to support, you can do so by either calling the store the day of the event a placing a phone order, or fill out the pre-order form. Unfortunately online orders don't count.

Supporters will need to email jenn.rich@kendrascott.com 24 hours prior to the event. They will call them the night of the event to receive credit card payment over the phone.
CLICK HERE TO OPEN ORDER FORM: